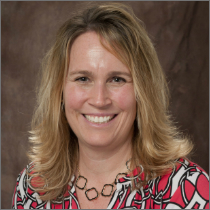 Carrie Collins, CFRE
Sr. Vice President, Chief Marketing & Development Officer, YMCA of Northwest North Carolina
NAYDO: Awareness Committee, Developments Editor, 2022 MarCom Professionals Network Coordinator
Office: 336.777.6249
Experience
Financial Development (YMCA and other): 6 years
Marketing and Communications (YMCA and other): 21 years
Years Affiliated with the YMCA (as staff or volunteer): 8 years
Budget in current position: Over $1.5 million
Financial Development Accomplishments
Annual Support
Provides supervisory leadership for the YMCA of Northwest North Carolina's $2.6 Million Annual Giving Campaign with more than 8,000 donors from 15 individual branch campaigns. Works with branches to train staff and volunteers.
Board / Volunteer Development
Works with the YMCA of Northwest North Carolina Association Board and provides leadership to the Financial Development and Marketing/Membership Committee of the Board; also serves on Community Prayer Breakfast Planning Committee


Marketing & Communications
Provides leadership to Marketing and Communications Department that is responsible for developing and implementing integrated marketing, digital, social and communications strategies for 19 branches in a 7-county service area for membership, programs and awareness.


Other
Provides supervisory leadership for Association grants, including research, writing and administration in all areas; serves as Affiliate Chair for the Chief Marketing Officers group for YNAN.