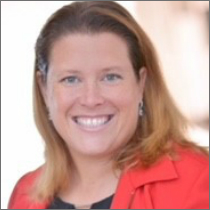 Jen Silvers, CFRE
District Vice President, YMCA of South Hampton Roads-Great Bridge/Hickory
NAYDO: Awareness Committee, 2020 Track Dean, 2020 Operations Network Coordinator, 2020 Hot Topics Council Liaison
Work: 757 546 9622
Email: jsilvers@ymcashr.org
---
Experience:
Years in Financial Development (YMCA and other): 14 years
Years Affiliated with the YMCA: 19 years
Years in Current Position:
Budget Responsibility in Current Position: $14,000,000
Financial Development Accomplishments:
Annual Campaign:
Started first ever annual campaign at the YMCA of Central Virginia in 2005 and raised $100,000 the first year. Campaign is now raising over $800,000 annually. Helped two branches at different associations achieve goal that had never achieved goal in their history.
Board/Volunteer Development:
Recruited New York City board member to become active with the NAYDO Young VIP Program
Other:
<BACK