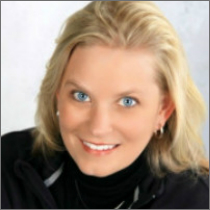 Carrie Bair-Norwood
Senior VP of Development, YMCA of Greater San Antonio
NAYDO: 2020 Track Dean, Membership Marketing Chair, Awareness Committee Chair

Work: 719 329 7217
Email: carrien@ymcasatx.org
---
Experience:
Years in Financial Development (YMCA and Other): 20
Years Affiliated with the YMCA (as Staff or Volunteer) 20 (18.5 staff; 1.5 volunteer) 5.5 in current position

Budget in Current Position: $1.5 M
---
Financial Development Accomplishments:
Annual Support:
Providing leadership to the $2.2M Annual Support Campaign with a focus on volunteer recruitment and engagement, donor stewardship and best practices. Currently part of the Y-USA Cygnus Pilot Project and a 2017 focus on intentional donor stewardship.
Capital Development:
Supporting multi-branch capital development efforts from planning to completion. Currently working to wrap up 2 branch campaigns, launch 1 and in initial planning stages for up to 3 additional campaigns.
Endowment/Planned Giving:
Focus on re-igniting the planned giving efforts, to include communication and comprehensive giving opportunities year round.

Board/Volunteer Development:
Supporting Board Governance process to include a more intentional focus on overall philanthropy to include a comprehensive 3-5 year Development Plan to include all aspects of charitable giving and sponsorship.

Grant Funding:
Providing leadership to Association grants, including research, writing and administration in all areas providing more than $5M annually.
<BACK